Contactless Digital Menu - is it Future or Present?
Modern telephones have long ceased to be just a means of voice communication. We use them for listening to music, viewing photos, Internet banking, calling a taxi, etc., and in the context of a pandemic, they have become a necessary attribute for viewing the contactless digital menu accessible by a QR code.
Once it might have seemed like a distant future, but now it is the present. The present came suddenly and without preparation.
The idea itself, where the client takes the phone, scans the QR code, and looks at a beautiful, informative menu, is great, but if you look at things realistically, not all establishments were able to implement this idea correctly.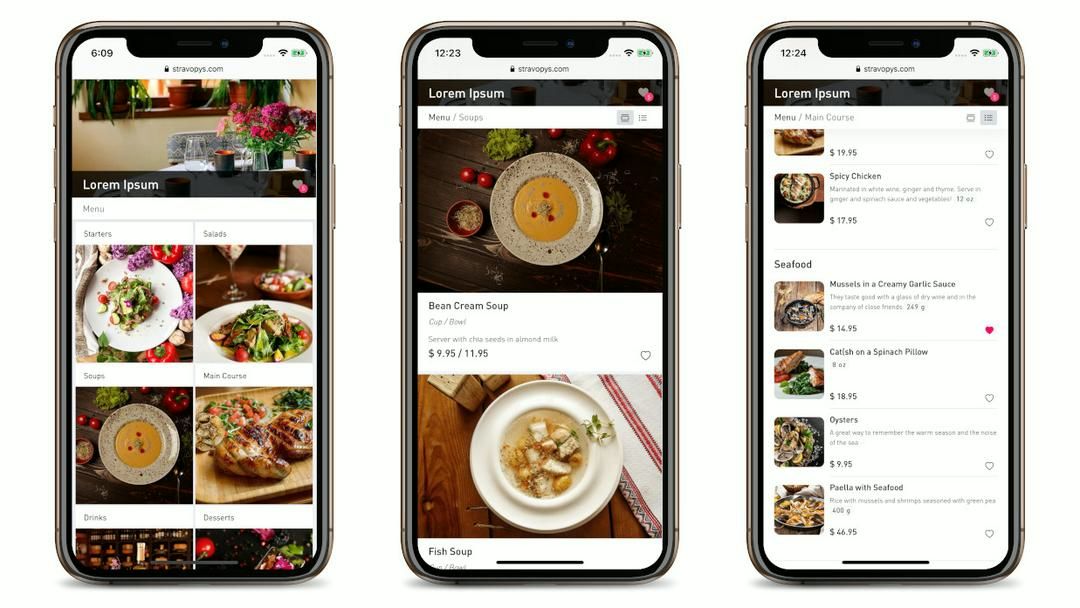 Often, instead of a responsive web page, visitors are offered to use uploaded photos of a paper menu on social networks or on a google drive, which is certainly a quick solution, but very inconvenient for customers. Some establishments create websites, which solves a number of problems for clients, but requires constant technical support and is very expensive for managers.
And now a new type of service comes to the aid of restaurateurs - services for creating a contactless digital menu. They are highly specialized and contain the necessary tools to generate QR codes and add positions. Each of them has advantages and disadvantages.
It is really easy to create menus without assistance. The cloud menu always helps to improve the image of the establishment, because customers are pleased when they were taken care of and prepared a list of positions with beautiful photographs of dishes and appetizing descriptions. It is important for them to understand what they are ordering and how it will look. The good news for restaurateurs is that, unlike paper-based versions, there is an opportunity to improve your menu at any time: add more accurate descriptions, upload more beautiful photos, change prices, etc.
You no longer need to waste time looking for agencies that will create a website for your cafe or restaurant one-time, as you do not need technical knowledge to use the admin panel. By choosing Stravopys, you no longer have to pay for hosting services and think about maintaining and developing your web page. The time has come when the main focus is shifting to the dishes themselves, and restaurateurs and content managers are no longer limited to the format of the paper menu. Be modern and push the boundaries of the familiar to always be a must-visit place.
---