What is Stravopys and Contactless Digital Menu in General?
In the new reality of a virus pandemic, restaurants and cafes must comply with new rules. Social distance, antiseptics on the tables, and mask mode are not just a trend, but a necessity, because taking care of guests is the basis of the restaurant business.
How does the contactless menu work? QR codes are placed on the tables of the establishment, which guests read them using smartphones, and as a result, a web page opens with the current restaurant menu. It is as safe and convenient as possible: no unnecessary touches, no waiting for a waiter, a minimum of contacts - only with your own phone. Scrolling through the digital menu on their own phone, guests will be able to familiarize themselves with the assortment and choose the dishes they like, and then make the order.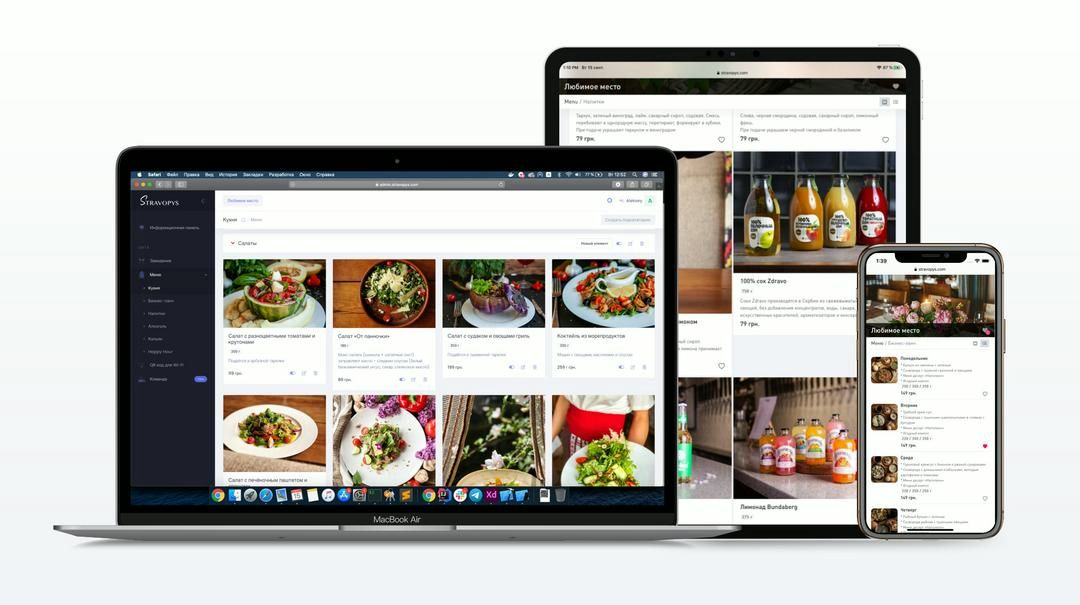 You can create such a contactless menu for a restaurant using the Stravopys service. This is a service designed for managers of cafes, restaurants, and bars who want to keep up with the times, because a QR menu is an opportunity to show guests dishes and drinks in a convenient format and using modern technologies.
The Stravopys QR Menu has the following benefits:
ease of use - does not require technical knowledge, with a simple intuitive interface;
reliability - effective multilevel data protection;
flexibility - the online menu changes dynamically so that more relevant information is displayed;
profitability - visibility and special offers increase sales.
The high-tech QR menu is aesthetically pleasing and very convenient. The responsive design allows you to make changes at any time, adding new items to the assortment and hiding old ones, so that visitors always have access to relevant information. It is also possible to create a QR code to connect to Wi-Fi without the visitor entering a password.
An example of the digital menu can be viewed using the QR code below:
How does this service differ from analogs? It is convenient and as clear as possible, during its creation and development, the wishes of restaurateurs were taken into account, and the high quality of services is accompanied by an affordable cost.
Even if the pandemic ends tomorrow, the world will never be the same - people will always demand safety guarantees when visiting restaurants and cafes.
You can create such a menu for yourself using the Stravopys service website: you need to register, add information about your establishment, and then proceed directly to filling out the digital menu and designing categories, subcategories, and dishes with images, prices, and descriptions. Watch a short video below showing the process of creating a menu:
Get ready for new realities with the contactless menu in your restaurant!
---