How to Import QR Code Menu
You can save time creating an electronic menu by preparing everything you need in a Microsoft Excel spreadsheet.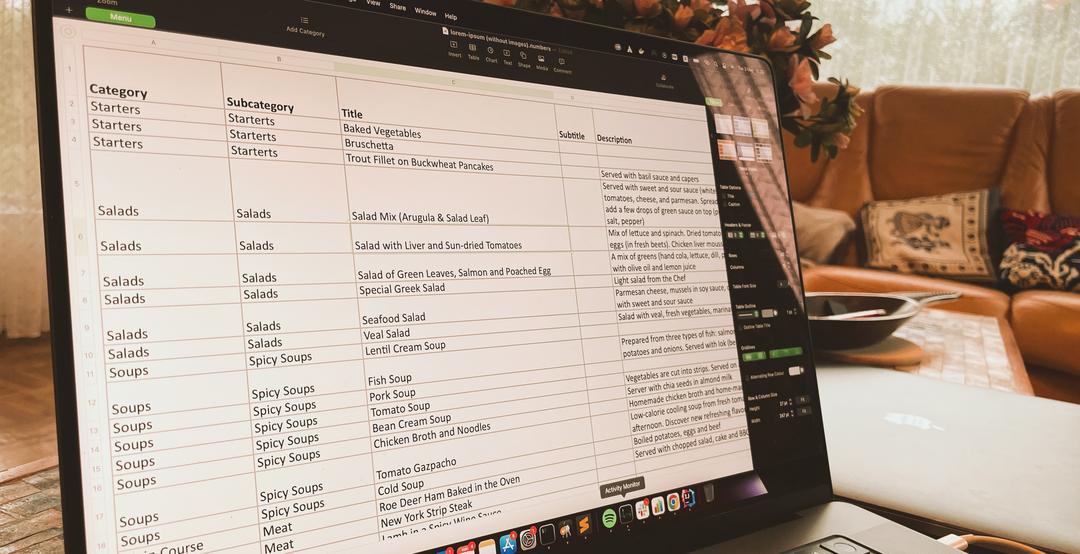 Please do the following steps in order to import menu items:
Download an example of an electronic menu in XLSX format.
Open the downloaded file in any spreadsheet editor (Microsoft Excel, Apple Numbers, OpenOffice Calc, etc.)
Save your changes.
Open Import in the admin panel.
Specify the path to the updated file.
Click Import and wait for the process to finish.
After the steps have been taken the menu will be imported and available in the admin panel. If necessary, you can create a new file and import additional elements.
Check on your mobile phone if the qr code menu is imported correctly.
---